ROYAL HOLLOWAY UNIVERSITY LIBRARY
Designed by the Birmingham-based Associated Architects, the newly named Emily Wilding Davison Building at Royal Holloway University Library has become an instant icon.
The high-end spec Building Envelope Package worth £6.5M prominently features an engineering marvel in the form of six meter tall glazed units, over 800 kg in weight, installed at an 8% decline.
The most complex cladding design of 2016
AA's design exploits the view from these enormous glazed units onto the adjacent Founder's Building so that the purposely inclined screens provide uninterrupted view of the Grade I listed landmark.
The prestigious location and employer's requirements called for highest quality finishes and assembly. Affectionately nicknamed 'The Spaceship' by the FAT design team, the facade has become one of the most complex technical designs and assemblies in the UK of 2016 due to the intricacies of the detail interfaces which range from Glazed terracotta brise soleil, Baguettes, Copper, Aluminium, Bronze, Ceramic granite to Balustrades, Louvres, Plant screens and Rooflights all the way to structurally glazed Curtain Wall.
BIM delivery - Virtual Construction in practice
Fassaden + Architektur + Technik, a pre-construction service specialist, usually get engaged to act as the highest technical authority on these types of projects. The role best suited for FAT is a facade engineer on board from pre-planning stages as part of the principal design team to work alongside the concept architect in order to provide cost consulting and bespoke detailing.
One crucial stage of design that gets often omitted due to either sheer lack of skill-set or programme constrains is the identification, engineering and development of key bespoke details of the building envelope in order for principles of construction to be negotiated and agreed before specialist contractor is able to fix their bid.
On RHUL once the bid was fixed at £6.5M and with the green light FAT launched into the construction design produced in record-breaking six months by a compact and flexible team of four: Glazing Engineer, Cladding Engineer, Structural Engineer and a BIM Technician. Moment of pride for FAT, established market leader in BIM modelling, now not only in terms of capabilities but also in terms of capacities.
RHUL has been intended as a BIM Level 2 project and as such the execution called for the entire building envelope to be developed to construction LOD 350 and 'as-built' design to LOD 500 - this is the level of modelling where an engineer is able to extract call-off schedules of materials such as fully dimensioned 3D panels, brackets and rails, but also insulation, tyvek and even fixings from the 3D model.
The final 2D set of construction drawings for assembly on site resulted in more than 2000 sheets.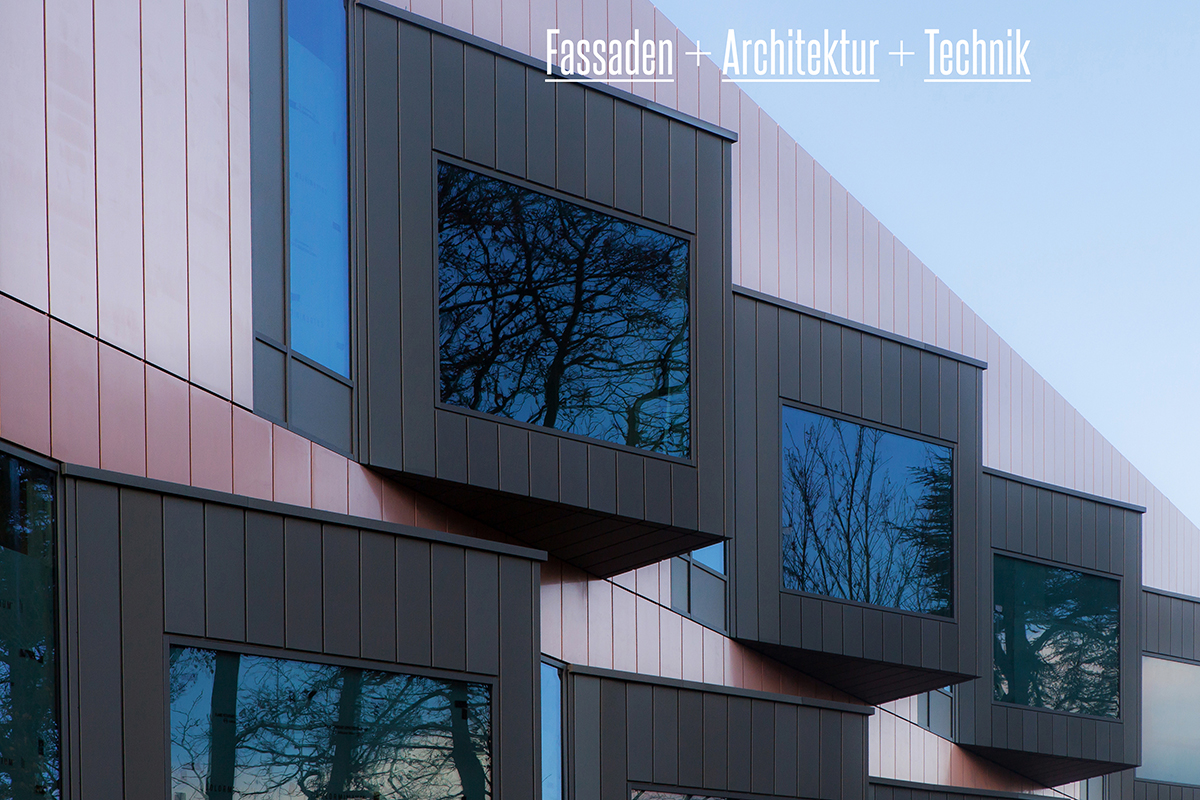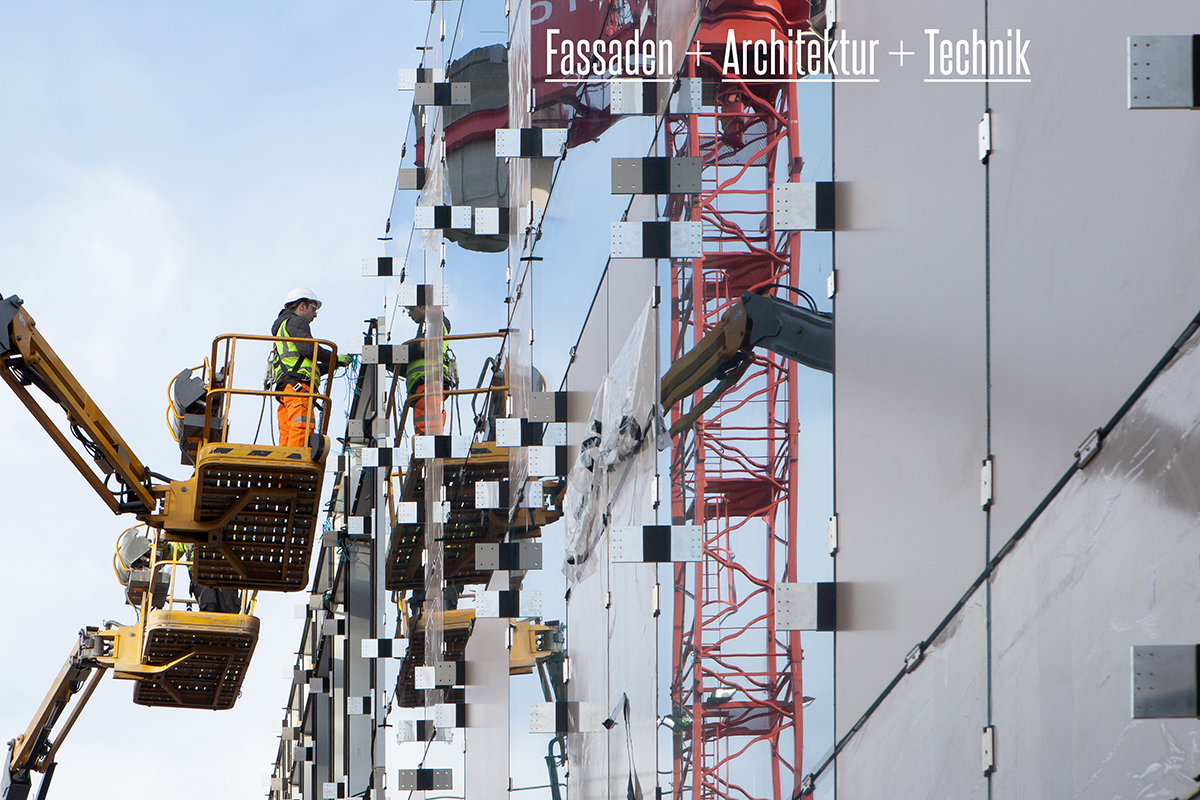 Engineering The Exceptional
Complex architectural design called for a wide range of engineering solutions for high deflection values in primary steel frame due to the combination of dead loads, live loads and load of façade onto the primary structure.
Bespoke intricate detailing of interfaces was required among numerous types of rain-screen, curtain walling and infill structures.
Although AA's Revit model was one of the best FAT had the pleasure to work with only Structural RVT model was used as a base due to high precision and 100% accuracy of dimensions required. The rest of the BIM model was assembled exclusively from in-house libraries specifically developed for this project. All elements are fully parametric. All the brackets and rails are represented visually in the model, and labelled and scheduled from the model. Full Virtual Construction.
Engineering Scope:
Glass engineering including the static, energy and light transmission and acoustic performance.
Thermal and condensation analysis of key connections.
Site wide CDF wind load modelling and snow load calculations.
Structural design and verification of all curtain wall, ventilated façade systems, decorative features and infill structure connections including Halfen cast in channels (education project - no drilling).
Structural design and verification of secondary structural steel to support protruding feature boxes and Kingspan Karrier Panels.
Verification of Schueco systems including structural glazing and fire rated screens.
Co-ordination of primary structure to accommodate façade performance requirements.
BIM Level 2 Scope:
BIM level 2 with Level of Detailing (LOD) 350 for detailed design with geometry of key assembly elements represented in the model
LOD 500 for scheduling with all elements including invisible fixings and accessories called-off from families' parameters.
Stunning Success
The result of FAT engineering and design effort is absolutely stunning. As confirmed by all participants from the commissioning client, to the architect, system manufactures and installers #Royal Holloway, University of London is not only one of the most complex high end facade designs and assemblies in the UK of 2016 but also one of the smoothest running construction projects in the country. True testimony to the fact that if you get design right, everything else tends to just click into place.
System Manufactures:
Schueco curtain wall systems. Structural glazing, fire rated screens and range of bespoke decorative features integrated into capped curtain wall.
Scheuco rooflights and steel support.
Taskmaster S-series revolving and steel service doors and Schueco sliding glazed doors.
NBK glazed terracotta baguettes.
Proteus copper cassette cladding.
Shackerley Ceramic granite.
Kingspan Karrier
Bespoke perforated copper cassettes.
Anodized aluminum cladding.
Q-rail glass balustrade.
Ventilation louvres and plant screens.
Bespoke brise soleil profiles.
Anodized aluminum copings, trims and feature pressings.